Precision Tracking Solutions, Inc. – Provides professional sales to Government & State agencies, first responders, select individuals & groups.
Garmin is constantly updating their products.  Please check www.garmin.com for the most up-to-date information.  Email/call for assistance/quote at info@ptstracking.com or call 888-987-8722.
Handhelds - Durable devices that go wherever you go and track your precise location along the way. Go farther than ever before when hiking and finding adventure.
See latest options at More Information
Satellite Communicators - Go off the grid but stay in touch with two-way messaging by connecting to a reliable satellite network. Perfect for your most remote adventures.
See latest options at More Information
Sportsman & Tactical - These devices feature specialized tactical functionality to keep you ready for the call
See latest options at More Information
Sporting Dogs - Build a better dog with devices for tracking and training. See latest options at More Information or More Information
Automotive - See latest options at More Information
Marine - See latest options at More Information
Chartplotters - See latest options at More Information
Email info@ptstracking.com for quote
Handheld Satellite Communicators with GPS Navigation
Rugged handheld satellite communicators enable two-way text messaging via 100% global Iridium® satellite network (satellite subscription required)
Trigger an interactive SOS to the 24/7 search and rescue monitoring center
Track and share your location with family and friends
Pair with compatible mobile devices using the free Earthmate® app for access to downloadable maps¹, U.S. NOAA charts, color aerial imagery and more
inReach Explorer+ device adds preloaded DeLorme® TOPO maps with on-screen GPS routing plus built-in digital compass, barometric altimeter and accelerometer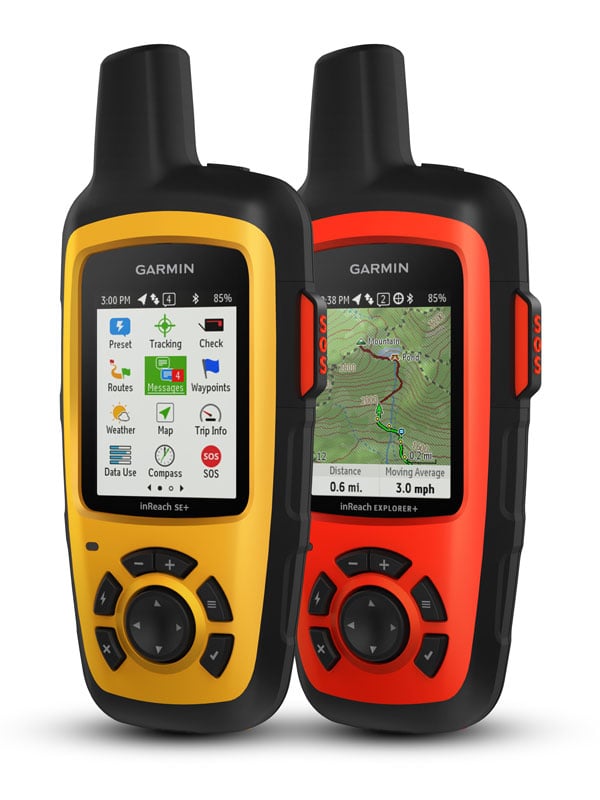 Garmin brings GPS navigation and wearable technology to the automotive, aviation, marine, outdoor and fitness markets.  Whether searching for navigation, motorcycle, action cameras, dog tracking and so much more, Garmin's technology will help you ___________?
Fleet telematics tablet
Purpose-built for Fleet Telematics
7'' capacitive multitouch WSVGA display (1024 x 600 pixels)
Powered magnetic mount with mini USB and USB Type A (USB host mode)
Lifetime onboard maps of North America with free updates¹
Customized truck routing² for the size and weight of your truck
Road warnings for bridge heights, weight limits, sharp curves, inclines and more
The 7" Garmin fleet 770 tablet is purpose-built for fleet telematics. It combines our trusted navigation, specialized truck routing¹ and fleet experience with the openness and flexibility of a tablet.
Garmin Dash Cam™ 46
1080p Dash Cam with 140-degree Field of View
PART NUMBER 010-02231-00
Garmin Drive Series
Compact, 1-handed Training of Up to 3 Dogs
Compact, lightweight, ergonomically designed
Simple, intuitive, "no look" 1-handed operation
Quick turn dial with positive clicks when changing between 10 stimulation levels and when controlling auxiliary functions
Settable BarkLimiter™ levels
4 training buttons for continuous and momentary stimulation, vibration and tone
Compact and lightweight, the Sport PRO is simple, intuitive and so easy to use in 1 hand, you don't even have to look at it. It allows you to train up to 3 dogs (additional dog devices required, sold separately). Quick turn dial gives positive clicks when changing between 10 stimulation levels and when controlling auxiliary functions. Includes a built-in BarkLimiter with settable levels to keep things quieter. Four buttons control continuous and momentary stimulation, vibration, tone and lights. Dog devices and collars feature interchangeable, replaceable long and short contact points. 
A top-mounted, high-sensitivity GPS/GLONASS receiver, TT 15 dog device uses 18 levels of continuous and momentary stimulation, plus audible tone and vibration activated from Alpha® 100. Compatible with Astro® 430 and 320 for tracking only.
Rugged and water-resistant to 10 meters, the tracking and training dog device with collar is tough enough to run wherever your dog runs, up to 9 miles away. The stimulation features let you train each dog separately — traditional stimulation allows you to make quick changes (low, medium or high) within a predetermined stimulation level (1-6), whereas linear stimulation allows progressively more stimulation from levels 1 to 18. You can remotely operate the LED beacon lights, built in to the dog device, to help locate your dog in low-light conditions.
TT 15 ships with a 1-inch red collar strap. Replacement straps are available in multiple colors (sold separately).
GPSMAP® 78sc
PART NUMBER 010-00864-02
$349.99USD
Explore Coastal Waters
GPSMAP 78sc comes with built-in BlueChart® g2 coastal charts and a worldwide basemap with imagery — perfect for all your outdoor pursuits. Map detail includes shorelines, depth contours, navaids, harbors, marinas and more for the U.S. and Bahamas. And, like the rest of the 78-series, 78sc is water resistant (IPX7) and even floats in water.
Product Description:
For boaters and watersports enthusiasts who want to run with the best, the rugged GPSMAP 78sc includes preloaded U.S. coastal charts and features a 3-axis compass, barometric altimeter, crisp color mapping, a high-sensitivity receiver, new molded rubber side grips, plus a microSD™ card slot for loading additional maps. And it floats!
Compact, Streamlined 4 kW Dome
Streamlined 18-inch 4 kW dome radar
Delivers 4 kW transmit power and clear echo definition at all ranges
Dynamic Auto Gain automatically adjusts to your surroundings for optimal performance in all conditions
Dynamic Sea Filter automatically adjusts gain to changing sea conditions
Overlays radar image on the chartplotter map page (autopilot or heading sensor recommended for best results)
The compact GMR 18 HD+ dome radar is a good choice for boats with limited room for radar placement. It delivers 4 kW of transmit power and clear echo definition at all ranges to enhance situational awareness. Overlay radar images onto your chartplotter map page; however, for best overlay results, an optional autopilot or heading sensor is recommended. It also helps you avoid traffic on the water. GMR 18 HD+ provides MARPA target tracking when combined with a multifunction display and heading sensor (sold separately).
GMR™ 18 HD+Radome
PART NUMBER 010-01719-00
$1,299.99USD
DIR Customers – email info@ptstracking for quote or call 888-987-8722 for more information.
Marine Devices – DIR customers can review more information at:  https://www.garmin.com/en-US/
Select Products, move cursor over Marine and select category (Chartplotters, Transducers, etc.)
Please call if outfitting boat for assistance.